Quick takeaways:
Subscription is a cashflow friendly option for accessing our award-winning estimating software
An outright purchase of a lifetime licence gives you perpetual use of our software
There's no right or wrong answer. HBXL Building Software offers both subscription and lifetime licence on all its products. And that includes EstimatorXpress 2019 our leading estimating software. After all, it depends on your circumstances and personal requirements. Here we take a quick look at the options to help you make a considered decision.
WHY HBXL BUILDING SOFTWARE SUBSCRIPTION?
No capital expenditure – a lower upfront cost compared to lifetime licence – useful for cash flow
Fixed price for the duration of your annual subscription so even if the software prices increases during that time you don't pay any extra – whereas monthly subscription schemes have been known to up the price one month to the next…
The fee includes the Support & Updates package – so one less thing to think about.
And a long list of helpful extras with subscription:
Free second installation – you can access your estimates on a second PC/Laptop as its backs up to a cloud location of your choice.
Priority booking on our Software Skills courses
Exclusive discounts on estimating services and further software subscriptions you take out
Early access to new releases
Free on-boarding session for up to an hour with the tech team (on a first come, first served basis)
FREE one-hour business coaching with our partners at BBG. They'll give you sound advice about your business strategy. They will also give you feedback from 6 previous customers.
Of course if you stop the subscription you no longer have access to your estimates or other documents…
HBXL BUILDING SOFTWARE LIFETIME LICENCE
Lifetime, perpetual, yours forever whatever you want to call it!
The software will always be yours – it'll never be switched off!
The upfront investment can work out cheaper than making ongoing payments
So long as your computer can operate the software you will always be able to access your documents
A couple of things to bear in mind with a lifetime licence…
You will need to renew your Support & Updates package after the first twelve months, and again every year-on-year in order to access the regular software updates. It also entitles you to all the award-winning over-the-phone and email support from the Tech Team. The charge is a small outlay for the help and new features you will receive.
If you choose not to pay the renewal cost and continue to use an ageing version of HBXL software, eventually there's every chance it won't work effectively. Regular materials price updates is one of the key features of EstimatorXpress for instance. We keep abreast of any legislative changes that would effect Health & Safety Xpert – which makes Support & Updates crucial. We could go on…
EstimatorXpress 2019, PlansXpress 2019, Health & Safety Xpert 2019, ContractsXpert 2019, ProjectXpert 2019, plus our bundles are all available on a lifetime licence or a 12 or 24-month subscription. So subscription or lifetime licence? Talk it through with the team on 0117 916 7898 or go online here.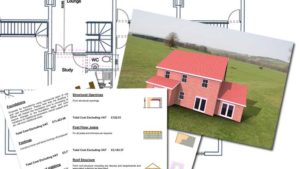 ---
---