HBXL has beaten stiff competition to win the award for the 'SaaS Small to Medium Sized Business Solution of the Year'.
Take a look at the rest of the trophy cabinet >>
HBXL RECEIVES AWARD FOR SAAS SOLUTION
The announcement was made at the European IT & Software Excellence Awards at the Royal Lancaster hotel in London earlier this week. The awards, now in their 12th year, are run by IT Europa to recognise and reward excellence in European software development, IT and Telecoms solutions provision.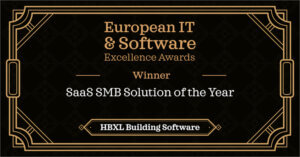 Marc Brady, Senior Accounts Manager at HBXL, said: "We're thrilled to have received this award. It is validation of the time and effort everyone puts into supporting the building community through cost-effective, easy to use software solutions."
He adds: "Builders don't generally want to spend more time on admin than they have to. Their passion is construction not paperwork. Our company is dedicated to make life easier and more prosperous for the busy building firm owner. We offer a range of software tools, led by our estimating software EstimatorXpress."
Software-as-a-Service (SaaS) is an alternative to the outright purchase of lifetime software licences. Users subscribe to the software, usually for 12 months at a time. HBXL introduced SaaS in 2019 to sit alongside their outright purchase option.
AWARDS FOR CAD SOFTWARE AND SUPPORT SERVICE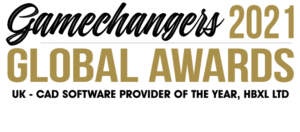 This award follows not one but two award wins in the Gamechangers™ Buildings / Infrastructure / Architectural / Construction Awards 2021.
HBXL came away with 'UK CAD Software Provider of the Year' for their PlansXpress software . 'UK Niche Technology Support Provider of the Year (Construction)' was the other award win. HBXL has now won multiple awards for their dedicated customer and technical support.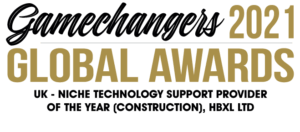 INFLUENTIAL BUSINESSWOMAN OF THE YEAR
Computer Software Director of the Year 2021 (South West England) has been awarded to Joanna Mulgrew, Operations Director for the HBXL Group. Acquisition International, a digital magazine providing features and news pieces on the latest developments in the global corporate market, runs the awards.
Awards Coordinator Jessie Wilson had this to say about the winners: "All of the Influential Businesswomen are not only doing innovative work in their respective fields, but also creating an equal-opportunity narrative for future businesswomen everywhere. To all our winners, I offer my sincere congratulations and we wish you luck for the future!"
Adrian Wild, founder of HBXL, said of Joanna's win: "I'm delighted that Joanna has been recognised for her hard work and dedication. She has been championing the work of builders up and down the UK during the Covid-19 pandemic. She is passionate about helping small to medium sized residential building firms reach their full potential." He added: "The pricing turbulence the industry is currently experiencing is a significant focus of Joanna's attention currently. I'm sure there will be many more accolades to come."
---
---