The latest research from the FMB has reported soaring material prices with 32% of builders reporting their margin being squeezed.
Small building firms were asked which materials have increased the most and the results were as follows:
Timber
Insulation
Bricks
Blocks
Windows
Plasterboard / Slate (joint sixth)
Boilers and radiators
Porcelain products
As you can see, the fundamental materials for most building projects!
Brian Berry, Chief Executive of the FMB stated "Material price increases have left builders under severe pressure. This research shows that following the fall in the exchange rate, timber is the material that the majority of builders say has increased most in price but the problem doesn't end there – everything from insulation to windows to bricks and blocks are soaring in price…" (FMB, 2017)
It's not surprising that the FMB have stated that more than 1 in 10 builders have reported making losses on their building projects due to material price rise highlighting the need for builders to stay on top of material prices on top of their mountainous to-do list.
Stay on top of material prices rises with estimating software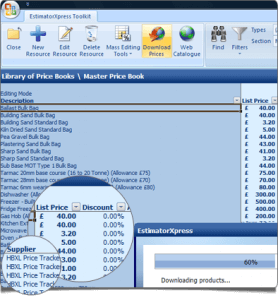 With 32% of builders reporting their margin being squeezed, now more than ever it's important to ensure that your material prices are up to date as it could make the difference between making a profit or a loss on a project. EstimatorXpress can help ease the pressure with our exclusive Price Tracker which links to thousands of live building material prices to ensure you are estimating with up to date prices.
Plus you can link up to your trade accounts to draw live prices for our merchant partners cataloguesincluding Tradepoint, Travis Perkins, Jewson, Keyline, BuilderWarehouse, Crystal Direct (PVC-U doors, windows, conservatories and roof lights) and Graham. Thus, ensuring any changes in the market are reflected in the 100% accurate estimates.
No more ringing merchant's, estimating with old prices or having to convince clients when builders can demonstrate how prices are automatically updated live.
Estimating with future prices and inflation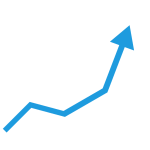 The Software also allows builders to accurately estimate for future projects with our in-built inflation tool to set inflation over the project to ensure that costs take into account rising costs over time – so you quote the right cost at the start to take account of inflation and make the money you expect at the end of the project!
Users can estimate confidently knowing they have a quote that is representative of the prices at the time of build. This allows builders to line up work to follow current projects which is an essential to running a profitable building firm.
How estimating software that accommodates market changes saves builders money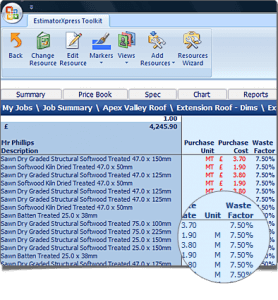 Not only does EstimatorXpress help builders protect their profit margin against material price increases through live updates over the internet but it also factors in wear & tear, wastage and inflation. All these aspects may initially seem like small things but they add up and it makes it a whole lot less painful when it comes to replacing an expensive power tool!
EstimatorXpress 2017 – now even quick and easier to use
HBXL Building Software have just launched a brand new EstimatorXpress plug-in which now allows even quicker estimating. The Quick Quote plug-in allows builders to accurately estimate for building projects in as little as four minutes.
Adrian Wild, Managing Director & Founder of HBXL echoed the sentiments of the FMB and the importance of accurate estimating:
"Once again the latest statement from the FMB underlines the importance of accurate estimating as many builders report small profit margins or losses undertaking building work as inflation eats away at their profits. Quick Quote automatically prevents that from happening with a single click of the mouse!"
Start estimating accurately today
Put the software through its paces with a software test drive.  All you have to do is fill in a quick 30 second form. Then one of our team will walk you through the rest. We'll even helping you install and get started with a live 1-2-1 software familiarisation session. Follow the link or give us a call on 0117 9167 898. We look forward to hearing from you!