Stunning 3D drawings will get you to the top of the shortlist. We're here to help you make your business more attractive and more resilient. Plan to design as well as build. Experiment with drawing today and reap the rewards tomorrow!
Watch the video above and check out the images created in PlansXpress Premium below. We also describe the Design & Estimate Kit which gives you an AUTOMATIC estimate from your drawing! Half the effort for twice the benefit!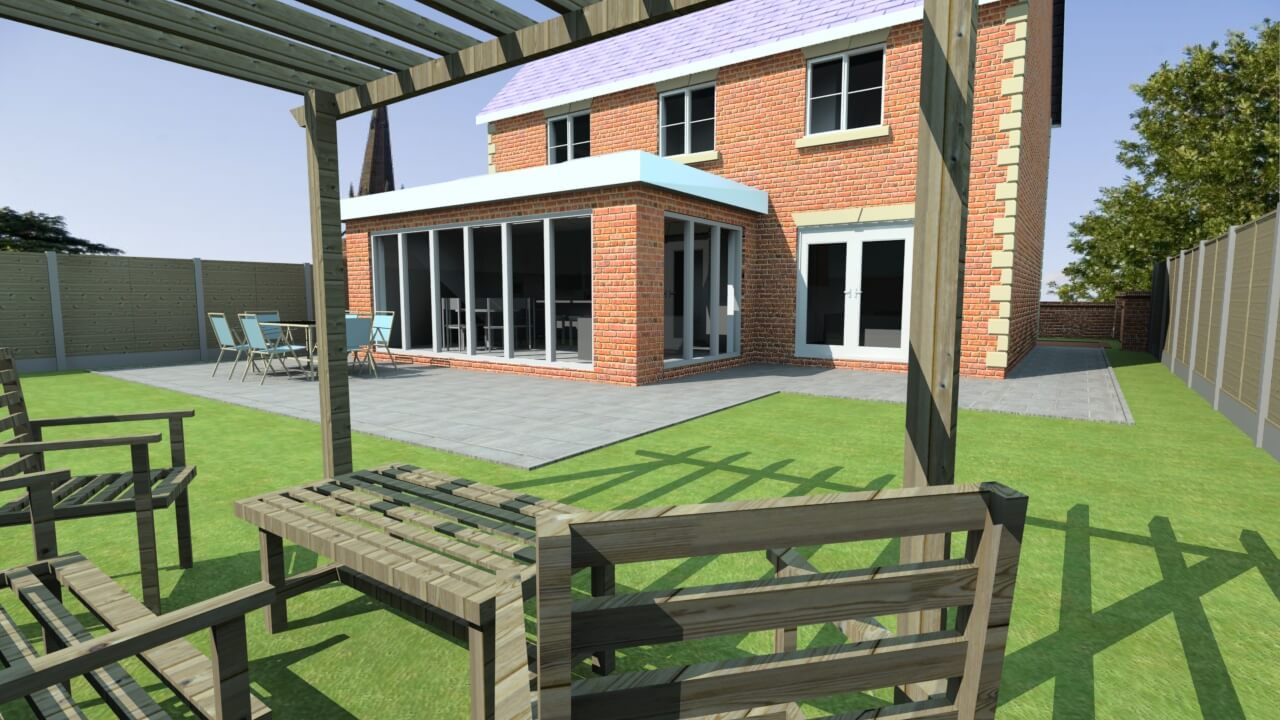 GIVE CUSTOMERS STUNNING PICTURES
Don't just give them a price, give them a drawing and 3D model that will help them visualise their project, whether it's an extension or new build. Imagine showing prospective customers images like these on your website or Facebook page?
Using the brand new PlansXpress 2020 with its stunning 3D visualisations, you can draw a project using the simple software tools.
It's all click, click, drag and drop. No cad software experience needed.
Thanks to the simple step-by-step process in PlansXpress 2020, if you can build an extension, you can draw an extension, if you can build a house, you can draw a house. And we're not talking crude sketches. These are professional building plans, elevations and 3D models – Architect-quality planning application and Building Regs compliant drawings. Time to bring the design in-house and take your business to another level.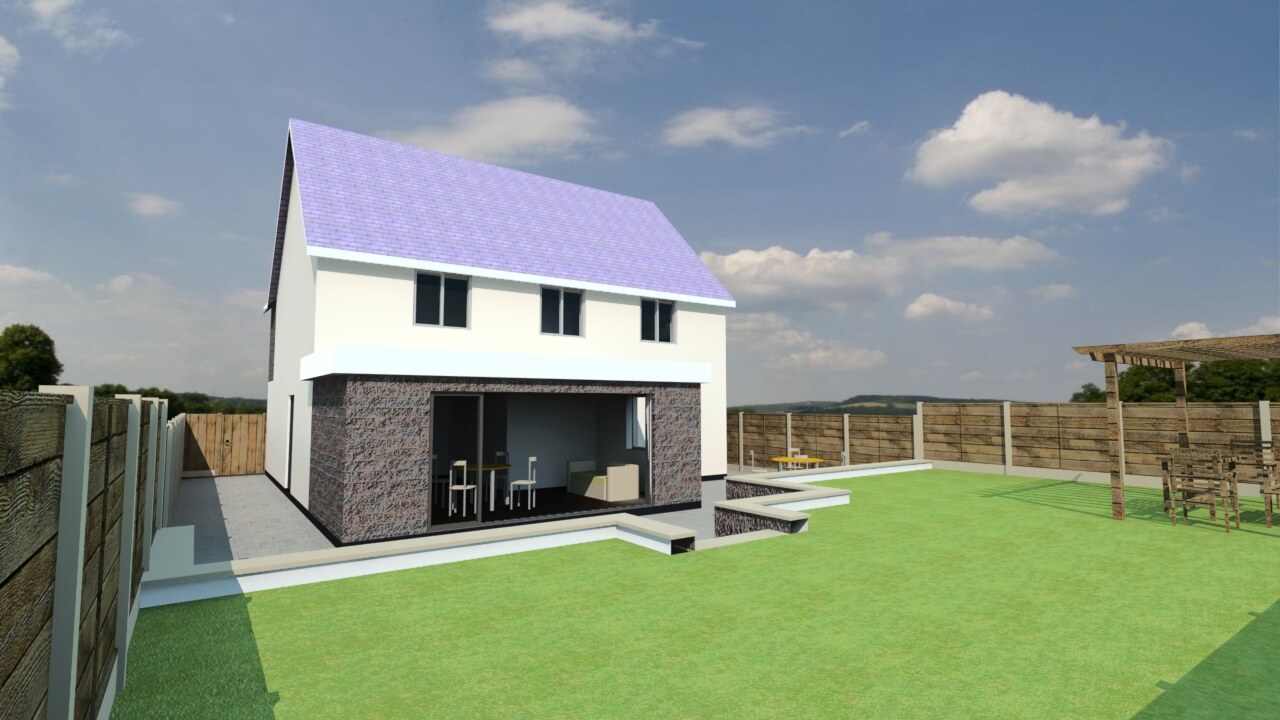 THINK OF THE BENEFITS…
Be the preferred builder
There is often very little to separate builders at the quoting stage. Stand out from the competition with high quality plans with your quote.
Impress with a 3D model
Show just how good the project will look. It builds automatically as you draw. With the 3D PhotoVisualiser in PlansXpress Premium you can really wow!
Show your customer lots of great detail
The software's in-built building knowledge automatically draws the details and hatching as you'd expect from a detailed plan.
Easily accommodate any changes
To be able to adapt your plan quickly and easily when the goal posts move is a real bonus for the customer and for you.
Save money when you don't outsource
By bringing the design in-house you can save a lot of money on architect and technician fees, especially if there are constant tweaks.
Shorten the chain of command
Employing an architect is one more person to deal with, another relationship to navigate. If you can deal with the planners there's no stopping you!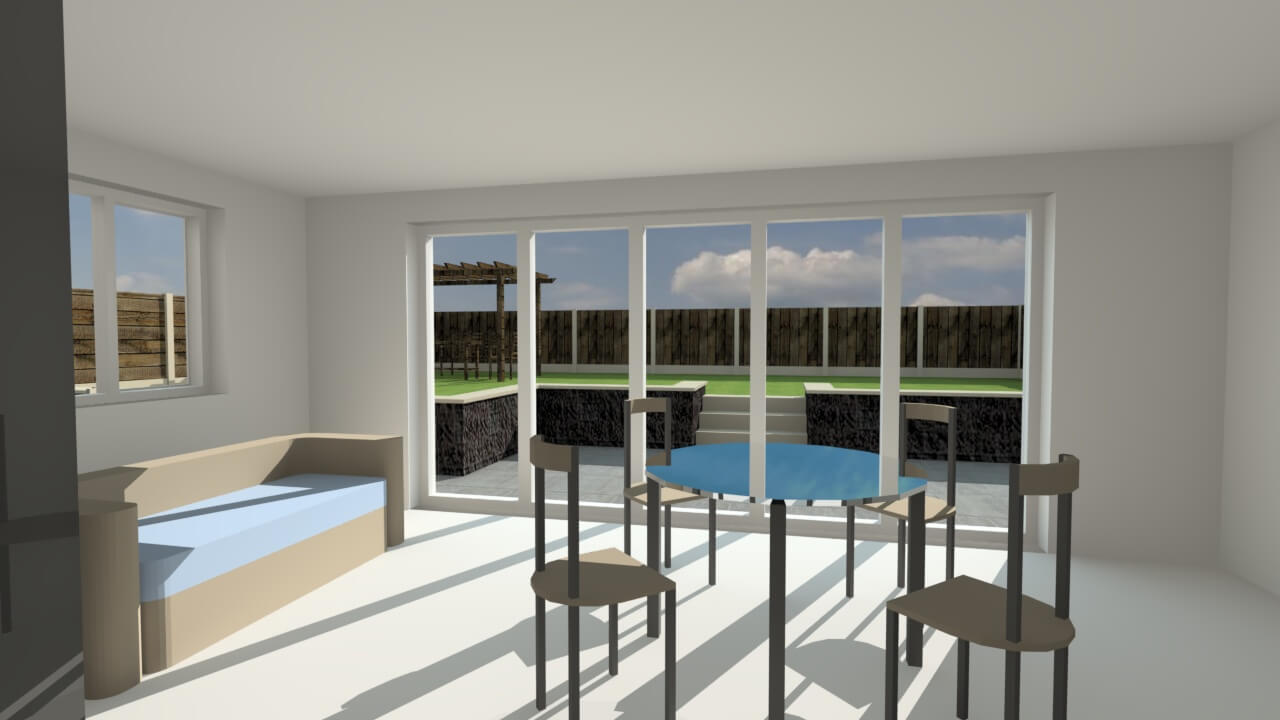 BETTER STILL, GET AN INSTANT ESTIMATE FROM YOUR DRAWING!
Load your completed PlansXpress 2020 drawing into the EstimatorXpress 2020 for a one-click estimate, plus a complete cost breakdown, customer quote and 80+ reports.
In minutes you will have a 100% accurate estimate, professional quote and 80+ management reports for when the job is won, to help you stay on track and boost your profit. Take a closer look at our Design & Estimate Kit to see for yourself.
NEXT STEP
So if you want your re-start to be a positive one, then have an online demonstration with one of the HBXL Building Software team. We've made lots of hour-long slots available. And with time available at your end, you can trial the software for 14-days. We're here, ready to chat on 0117 916 7898. Your building skills. Our building software. Together, let's build a great business.
---
---