Here you go. The tools to nail 2021. All inter-connected. No more stressful paperwork. A stop to endless number crunching. No more standing still. Take a quick look at the brief descriptions of each HBXL software product, a link to its own more detailed page, plus the starting price* (most products offer a number of versions) for either an annual subscription or an outright/perpetual purchase. What's the difference? We explain it here. Have a closer look with one of our team and book an online demo. Go on to trial the software. Ask as many questions as you like. We're here on 0117 916 7898 Mon-Fri 9am-5pm.
And all these software tools sync with each other using our unique X-Connex technology. So for example, you can put your EstimatorXpress estimate into Health & Safety Xpert and it will read the project data to work out what documents you need. A huge time-saver that also reduces errors. More on this here.
GET QUOTES OUT IN UNDER AN HOUR USING PRE-LOADED TEMPLATES
Simply identify the closest match for the job you're quoting on in EstimatorXpress. Add your dims, and tweak your specification and resources. The estimating calculators speedily price the job for you, showing you the total cost, live, as you go. You get an estimate, customer quotation, covering letter, and 80+ documents to help you manage the job from start to finish.
From £399+VAT p.a. / From £999+VAT outright purchase
GOT PLANS? GET AN INSTANT CUSTOMER QUOTATION FROM YOUR TRACING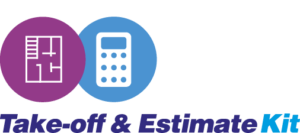 Trace the plans to capture your dimensions and specification using the Take-off & Estimate Kit. Click a button, answer a few questions and you've got an instant, fully detailed estimate, customer quotation and automatically generated reports to help you manage the job.
From £599+VAT p.a. / From £1399+VAT outright purchase
DRAFT ARCHITECT-QUALITY PLANS AND GET A DETAILED COST BREAKDOWN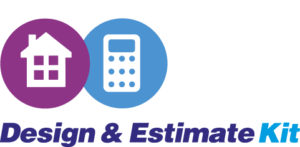 The instant estimate you'll receive on completion comes from the detail in your drawing. As you draw the Design & Estimate Kit is gathering data. You'll be able to assess the cost of a project quickly and easily, adjusting your design when budget dictates, without spending ages estimating.
From £699+VAT p.a. / £1699+VAT outright purchase
YES YOU CAN DRAW EXTENSIONS, LOFT CONVERSIONS AND NEW BUILDS
With just your years of construction knowledge PlansXpress will help you produce professional, architect-quality drawings, elevations, CAD details, 3D models and 3D visualisations for planning applications and Building Regs compliant drawings. Designed by a builder for builders.
From £399+VAT p.a. / From £599+VAT outright purchase
HEALTH AND SAFETY NAILED, INCLUDING YOUR COVID-SECURE OBLIGATIONS

Give Health & Safety Xpert your job details and it will select the relevant Risk and COSHH Assessments, Method Statements, Construction Phase Plans, Covid-19 Secure documents, and more. Not all the documents that exist on Health & Safety – just the ones that apply to the specific project. Since non-compliance of your CDM 2015 duties is a criminal offence, why wouldn't you use this…?
From just £499+VAT p.a. / From £1299+VAT outright purchase
GET PAID, ON TIME, WHILST COMPLYING WITH TRADING STANDARDS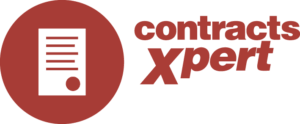 ContractsXpert uses its built-in knowledge base to write the contract using the project details you provide. It leaves no-one in doubt about the work covered, its value, obligations, payment timings, defects, dispute resolution and more. It takes minutes. And could save you hours of chasing, explaining, arguing, negotiating…
£199+VAT p.a / £399+VAT outright purchase
DON'T LET PROJECTS RUN YOU. MANAGE THEM WITH EASE
ProjectXpert was created specifically for small to medium sized building firms – so everything in it is valuable. It's not some generic app. It's designed to make sure every job runs stress-free and smoothly – on time and on budget. Ideal if you have more than one extension, loft conversion etc on the go at the same time, or say, lots of small insurance jobs.
£259+VAT p.a. / £599+VAT outright purchase
WHAT NEXT?
Have a relaxed chat with one of our team, describe your business and any changes or improvements you'd like to make and you'll be recommended the best tools for you.  Together find a date to suit and book an online demo. You may decide to go ahead and buy/subscribe or go on to trial the software first. We're here on 0117 916 7898 Mon-Fri 9am-5pm.
*Prices correct as of 1st January 2021.
---
---