The new 2022 EstimatorXpress has dropped…has launched…is out now! And this is what you'll find in it.
SMART SCHEDULER NOW INCLUDED IN 'PLUS' & 'PREMIUM'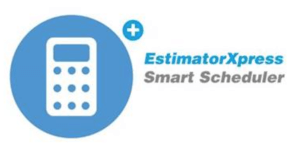 Smart Scheduler now features in Plus and Premium versions of EstimatorXpress 2022 as well as Ultimate editions. (It's already in EstimatorXpress Enterprise). It's no longer an extra purchase! But it only works with an in-date Support & Updates package for the software.
The Smart Scheduler takes your estimated (and rounded quantities) and helps you book in labour, and order plant and materials on a specified date, with relevant material orders assigned to subcontractors. It helps you quickly and easily assess what you want to order or book-in, when you need it. And it now has the option for unpriced product descriptions in Smart Scheduler reports (requires Smart Scheduler option).
To familiarise yourself with this excellent new feature, you'll find a video on the Smart Scheduler's Resource Substitution & Rounding tools, and another video on tailoring your order lists with Smart Scheduler.
In the meantime, get a feel for how your business could benefit by watch this short film.
NEW ROOFING CAPABILITIES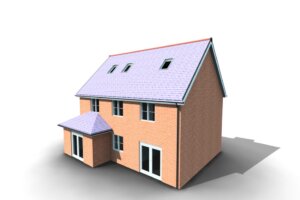 If you have PlansXpress then you'll most likely already know about the new 2022 version which has some amazing new roofing tools. Thanks to the work that our developers have put into the CAD software, EstimatorXpress 2022 benefits too.
It now means you can estimate PlansXpress 2022 roofs including Mansard, Dutch Gable and Gambrel. The accuracy has also been improved when it comes to placing roof lights/chimneys and so on, and the resulting 'holes' in the roofs. It's the little things…
The importing of plans from PlansXpress 2022 into EstimatorXpress 2022 has also been improved:
Locations import into the Dimensions Wizard of EstimatorXpress
Better naming of imported data so you can easily identify what each item imported is
Doors and windows of identical specification will combine on import into EstimatorXpress
There's also a brand new Mini Spec for tiling to Dormer Walls.
SUPER SPEEDY
And one more thing, EstimatorXpress has been optimised to make switching between reports faster. Our customers asked. We responded.
One more thing, EstimatorXpress 2022 has been synchronised to be compatible with PlansXpress 2022, Health & Safety Xpert 2022,  ContractsXpert 2022 and ProjectXpert 2022.
WHAT NEXT?
If you don't have EstimatorXpress 2022 yet, call 0117 916 7898, take a look at the software in more detail here, request a short online demonstration here or go straight to the online shop!
If you have EstimatorXpress – great news! Make sure your Support & Updates is in-date to get all the new features available in the 2022 version.  If your Support & Updates has expired, please call the team on 0117 916 7892 or go online to either renew or upgrade (if your version is 2020 or older).
---
---