Do you ever feel like you're wasting time? Even if you're meeting your targets, do you wonder whether there is a better way? Thousands of building firms have found a way to spend less time estimating, win more work, stick to deadlines and budget and all with considerably less effort. How? By embracing a software solution. Read on to discover how HBXL's Productivity Bundle could help your building firm improve construction productivity and return a higher profit and take a look at our December Deal on the Productivity Bundle here…
Building software to manage every stage of your project efficiently
All HBXL products are integrated for a complete end-to-end experience and designed with ease of use in mind. Start with plans and share the information across the range to produce everything you need to run a project from start to finish effectively. Let us take you through the steps.
One, draft an architect quality building plan effortlessly in PlansXpress using simple drag and drop tools. No CAD knowledge needed! (Or if you have been given plans from your client, simply scan and trace them to make alterations and capture essential construction information such as dimensions and specification).
Two, using these details imported directly into EstimatorXpress, the software does an almost instant take-off of the plan, producing a 100% accurate estimate of your build costs as well as many handy documents to help you run your project more efficiently and impress your customer. Including Gantt chart, schedules of works (JIT labour, plant and materials), cashflow forecasts, stage payments and a customer quote – all produced automatically off the back of your estimate. Just print!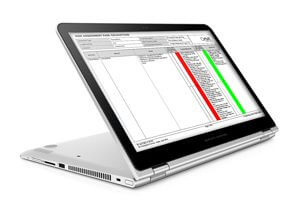 Three, import your estimate into Health & Safety Xpert and it will use your job specifications to automatically generate all hethe required health and safety documents you need including Risk Assessments, Construction Phase Plans, site checklists and audits to ensure that you meet required HSE compliance including CDM 2015 and CHAS.
Four import your estimate into ContractsXpert and it will use your estimate details to directly prepare a watertight customer building contract and ensure you meet Doorstep Selling regulations, as well as properly contracting with your subcontractors.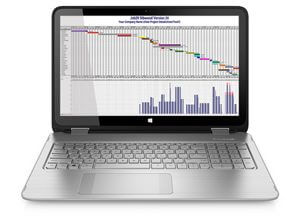 Five, use ProjectXpert to ensure you run the most productive construction project possible. Plus, manage multiple, simultaneous jobs and keep track of how your whole year is panning out at any point, not just at the end! If you're thinking you don't normally have more than one job at once, then you really need to try the software. You don't know what you're missing out on!
Too much to talk about!
The Productivity Bundle has so many features that will help you run a more effective, efficient and ultimately profitable business that there is no way we could fit it all in this short article so give us a call on 0117 9167898 to see what it can do for your business.
Want to get sorted before Christmas?
Why not use the Christmas break to learn the software to start your year off with a bang and be more productive than ever before!
In the spirit of giving, you can get the following details on the Productivity Bundles:
Ultimate Project Toolkit – RRP £4,691 + VAT – Sales Price £2,999 + VAT – Saving £1,692
Ultimate Essentials Toolkit – RRP £3,894 + VAT – Sales Price £2,699 + VAT – Saving £1,195
To take advantage of this deal, either follow the links to the shop to purchase or give us a call on 0117 916 7898.
---
---