We've been aware for some time that the changes happening at Microsoft (in terms of MS Excel) has been impacting EstimatorXpress performance and we're now well on the way to moving completely away from you requiring MS Excel or MS Word at all to run EstimatorXpress. This is exciting news as it will mean faster software, a cleaner interface and most importantly increased stability.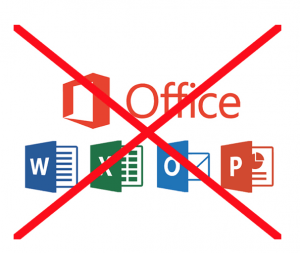 We have mentioned in previous news that the Microsoft Office migration is happening in two phases. It is a substantial undertaking and we want the transition to be as smooth as possible for you.
Here's what you can expect…
Phase 1. Launch anticipated mid-summer
Phase 1 the focus has been on substantial improvements in the importing of projects from PlansXpress and from Quick Quote. You will see big improvements here in stability and speed.  It is no longer using Excel to run the import to price either your drawing or Quick Quote project.
Moreover, there has also been a huge amount of work completed on Workbooks. Estimators spend a huge amount of time in Workbooks (estimating calculators) and these no longer require Excel at all. You'll see that the look is familiar but faster, cleaner, and find the transition between Workbook screens slicker.
You'll also see an improvement to the look of the interface, using latest button styling.
What you won't see change until after Phase 2 completion are things like the entry screens into the software (Main Menu / My Jobs / Job Summary) and Gantt chart / reporting and quoting. Essentially, ALL areas of the software will be migrated in Phase 2.
Post Phase 1 release maintains compatibility with the existing estimates. Thus, any estimates you have previously done will still be accessible.
Phase 2. Launch anticipated autumn
So with the complexity of Workbooks and importing projects completed in Phase 1, the focus of Phase 2 will be remaining interface areas (called GUI – otherwise known as Graphical User Interface). GUI includes entry into the software (Main Menu / My Jobs / Job Summary) and then the hard working areas such as the Gantt chart (build program), reporting, quoting, Price Books and Specifications.
We've also got lots of work to do on the Power Pack for those of you who create their own bespoke Workbooks.
Notably, once Phase 2 is completed you will receive a completely new installation of EstimatorXpress (called EstimatorXpress 2019 – you heard it first!). All new estimates are completed in new EstimatorXpress 2019. All your previous work will be in your older version of EstimatorXpress.  So, still completely accessible but not compatible with your new version. As I am sure you can appreciate, with the complete "extraction" from MS Excel you will have a BRAND NEW shiny EstimatorXpress which operates different to the "old" version.
Do bear with us! It's exciting times here at HBXL HQ, and we're on countdown for release of both Phase 1 and 2!
---
---